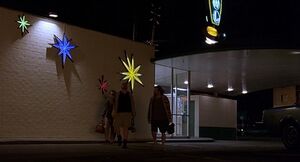 Hollywood Star Lanes was a bowling alley located at 5227 Santa Monica Boulevard in Los Angeles, California. The bowling alley was used for scenes at the bowling alley in The Big Lebowski.
The bowling alley no longer exists, having been torn down in the years since the film was made. An elementary school now stands where Hollywood Star was located.
Ad blocker interference detected!
Wikia is a free-to-use site that makes money from advertising. We have a modified experience for viewers using ad blockers

Wikia is not accessible if you've made further modifications. Remove the custom ad blocker rule(s) and the page will load as expected.